Anbouhsazan Homaye Tehran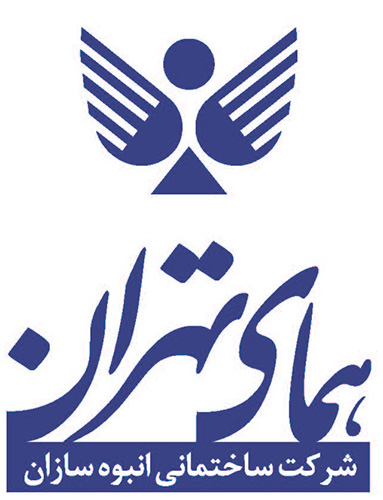 Anbouhsazan Homaye Tehran
Anbouhsazan Homaye Tehran Construction Company is one of the most reliable and most successful construction company with over 20 years of excellent experience, with 100% Iranian private sector ownership, successfully executed several great housing projects including housing complexes as follows:
"Farrokh" in Welenjak St., "Keyhan" in Zafaranieh, "Kouhyar" in Freshteh St., "Ozgol" in Ozgol St., Freshteh Tower in Sa'adatabad St., and housing projects in 21, 26, & 36 in Sa'adatabad St. This Company at present is building Kish Twin Towers on Kish Island that completed around --% by the end of September 2011 of the project, and will hand over sold units to its tasteful customers' in the near future when completed/furnished.

خلق ارزش های ناب زندگی
In the last 2 decade, Homaye Tehran has gained unique experiences and noble fame through its internationally famous designers and consultants in the field of quality and durability in superior standard of construction and has overcome over time and budget limits. Company's consistent emphasize on absolute utilization of best construction materials and benefiting from the outcomes of quality control labs, and enjoying the knowledge of its experiences experts, has continuously promoted the Company towards creation and preservation of excellent quality control. Anbouhsazan Homaye Tehran Construction Company relying on its thought abilities, planning, innovation, designers, engineers, and experts actual powers after reaching the pick of its exclusive successes in mainland Iran, decided to build a unique residential- recreational housing complex observing international standards on Kish Island, and began construction of Kish Twin Towers with a enduring design which already has turned into the "Symbol of Kish Island"
For more information please visit: HomayeTehran.com مراجعه فرمایید.